Custom Component Testing
Trevor Hendricks
At Austin Reliability Labs, we pride ourselves on providing the highest quality of testing tailored to our customers' needs. This focus on quality and customization has led to our latest innovation – customized component test fixtures.
---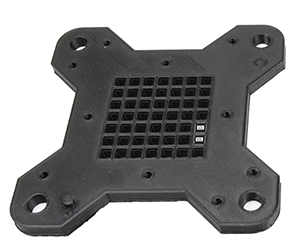 ---
These test fixtures are customized to our customer's specific product measurements and then 3D printed in an ESD-rated material in the required volume. Added air holes provide better exposure during temperature testing.
Using ESD-rated packing during shipping and mounting components directly onto vibration tables allows less risk of human error and more component safety – leading to increased peace of mind.