Does your product have a critical component or subassembly that traditional testing does not adequately address? If so, and you need help designing, developing, or executing the test, turn to ARL. The Custom Testing our lab can provide will quantify performance, warranty, wear-out, maintenance and other valuable information for decision makers. Our technical staff understands testing and realizes that our clients need state-of-the-art test procedures that will remain relevant throughout the product's life cycle. We work closely with our clients to determine the tests that best fit the product and document a testing roadmap that is appropriate, useful and comprehensive. When you become our client you will receive support in the following areas:
Custom test development, including both hardware and software
Test protocol selection
Creation of testing procedures
Reduction in overall testing time, both manned and unmanned
Results reporting and analysis
Some of the typical Custom Testing we regularly perform include the following (Fan Life, PCBA Corrosion, Solar, Warranty Prediction & Analysis) and more.
 Contact our staff today and let us determine the most appropriate testing profile for your product.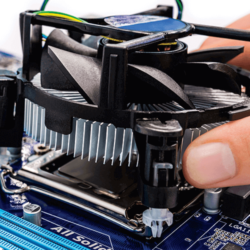 FAN LIFE TESTS
Anything with moving parts presents a challenge to the reliability of a product. Fans (and hard drives) present some of the most common sources of failure in electronic components. To ameliorate this problem, we run a Fan Life Test for clients to differentiate fan supplies and product lines from each other in a controlled environment. Our test quickly provides performance and life estimates to enable you to choose the fan product that best suits the requirements of your application.
PCBA CORROSION TESTS
Sulfur corrosion is a large problem at tire factories, paper mills and fertilizer plants. We are proud to be the first lab in the world to offer this testing, based on realistic exposure levels in industrial environments. The transition away from SnPb HASL surface finish toward ImAg on high volume electronic products has resulted in creep corrosion when these products are exposed to high sulfur environments under elevated humidity. The creep corrosion product is primarily Cu2S, which is produced by galvanic driven attack of the copper beneath the edge of the soldermask. Our test is derived from ISA-S71.04-1985, but we are working to develop a better standard based on the results of our tests.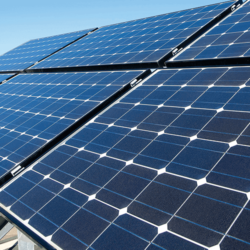 SOLAR TESTS
Solar power is quickly gaining popularity as a means to use renewable energy. If you are tapping into this "hot" market, we can ensure you have a quality product. Solar products are exposed to outdoor conditions that fatigue and decrease life span, including rapid thermal cycling, high and low relative humidity, and vibration as they track the sun. Any line of products entering this market must meet a series of test standards that demonstrates its capability to perform throughout its expected life cycle. Our tests will provide the documentation that is needed to demonstrate compliance with the following standards: IEC 61215, IEC 61646, JIS C-8917, JIS C-8938, JIS C-8962.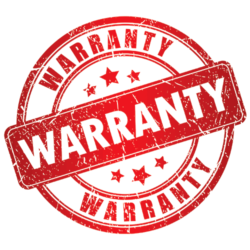 WARRANTY PREDICTION & ANALYSIS TESTS
This internally-developed process utilizes reliability engineering principles to provide a statistical quantified warranty plan. Several different analyses and ALT methods are applied to better understand product life and assign a supportable warranty period.