Accelerating every stage of a product's lifecycle.
Find out more about the TyRex Technology Family
Who We Are
Recognized as one of the top product reliability labs in the country with a unique balance of testing, consulting and on-site staffing services, Austin Reliability Labs (ARL) is a place where we recognize the hard work and passion that goes into the design and development of your product and want to find any problems in an effort to perfect it. We also understand a reputation is something that builds over time, so we focus on establishing long-term partnerships with each of our clients. With that in mind, we not only specialize in writing and developing all of the tests that we perform, but, unlike other labs, we provide pass / fail reports on all of our tests and decipher the results for you in order to maximize your product's success. We believe quality is infused by finding every flaw in a product and methodically removing each one until the product shines. As a result, only a thorough, comprehensive reliability test program, as provided by ARL, will allow a product to emerge that will earn or maintain an unsullied and clean brand reputation.
Product Reliability
HALT is performed to uncover design and/or process weaknesses that would escape conventional qualification methods.
Batteries are rated by their capacity in amp-hours (a 1Ah battery should deliver one amp for one hour at 100% capacity)
ARL performs a wide range of environmental testing (also known as climatic testing) to verify that your part or product
Mechanics have been around since the first hominid started using stone tools.
The Custom Testing our lab can provide will quantify performance, warranty, wear-out, maintenance and other valuable information.
ARL's Additive Manufacturing Tests include General Reliability, Deflection, HALT/HASS, Shock & Vibe, Salt Fog.
---
Recent Posts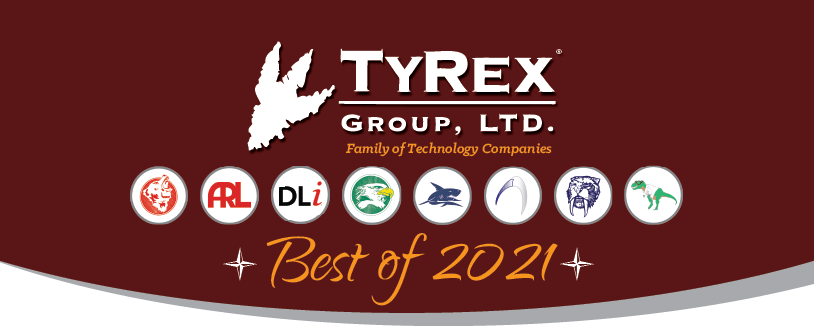 2021 had its highs and lows, but the TyRex Technology Family... read more
---
THE RIGHT TESTING FOR YOUR PROJECT
Austin Reliability Labs is committed to quality. We have a passion for product testing and care for every product that enters our lab. Our state-of-the-art testing facility features some of the highest-rated equipment operated by recognized expertise in product reliability.
As a member of the TyRex Technology Family, we are equipped to extend our wide range of testing capabilities to our family partners and their clients to ensure reliable product functionality.
ARL is proud of our accreditations including A2LA, Qualmark and ASQ CRE certifications, an organizational membership with ASTM International as well as credentials from IEEE and military standards committees.
---
"Employee professionalism and appearance exemplify your company's high standards, and your personnel were very knowledgeable on subject matter during my tour. The tour had a good flow, key areas were highlighted and shown, and equipment demonstrations were a nice addition. Employees were excited when they talked about their areas and the company. The building was clean, well lit, at a comfortable temperature, and areas were organized. Needless to say, I was very impressed."
"Our testing was successful in all aspects, due in large part to the action of the ARL team.

Before we arrived at ARL we coordinated with Steve – he was both knowledgeable and helpful, and made sure that we would be getting the data we required in the format required. He went as far as to upgrade a software program to ensure that we would have data acquired at the appropriate sampling rate. This was critical, as we have to comply with a very strict NASA specification and the sampling rate was of paramount importance.During testing we worked directly with Jon and Brandon. They were a professional team and were very supportive of our testing (and troubleshooting!). Jon was an expert at the operation of the software, which was very comforting; our test involved a single event that had to be captured. His knowledge of the program and associated hardware assured us that the data would be captured.While setting up for our testing we had to perform some in-field examination and modification. Jon and Brandon were very helpful; they provided tools that we hadn't anticipated needing, as well as additional instrumentation for troubleshooting. In fact, this instrumentation gave us insight into the operation of our system. In the end, their assistance helped us achieve a successful test."
"Our company would like to take a moment and thank you for a job well done. We were inquiring ARL to gather some comparative data and your approach as well as the final document was well received. I am not trying to justify the data itself, but the collection, presentation and the overall effectiveness of the data. We commend you for getting this relationship off to a great start. Keep up the good work!"
"I just wanted to pass along a huge compliment to ARL. From the very first call to Steve and a returned call from Dave, their professionalism shined through – they were both so polite and helpful. Dave was extremely helpful in explaining your services and advising me on what type of testing would be applicable for our requirements as well as additional testing we should think about in the future. I want to compliment ARL on having a well-trained, well-coached and extremely professional bunch of folks! That group is representative of what a great company should operate like!"
"The testing performed at ARL did prove quite valuable in uncovering a design / manufacturing marginality which has since been addressed.

From the time I walked through the front door of your company to the completion of the product testing, everyone I met at ARL was extremely helpful and professional. All my questions were addressed immediately, and I also enjoyed the tour of the facility as time allowed. In particular I'd like to mention Steve Derrick, Jon Roesch and Brandon Herrera. These three gentlemen were the team with whom I interfaced directly in the evaluation of the product. Thanks to their knowledge, experience and focus on the task at hand, we finished the job on time and with excellent, actionable results. Plus, they made me feel like part of the team for my brief time there – I really appreciate that."
"Great responsiveness, quality testing and documentation. ARL representatives were respectful, helpful and friendly."
"I have tested on a number of different occasions and every time I have been to your facility, the staff has always been friendly and accommodated our requests as best as possible. The staff is always knowledgeable about the testing and has been able to provide feedback when needed. But overall, I think that the lab is great and look forward to using them for future testing needs."
"I would like to thank your team for their support of our vibration testing for our qualification project. Our testing was successful in all aspects, due in large part to the actions of the ARL team. This series of tests is very representative of the work that ARL has performed in support of our projects. Thank you again, from our team to yours, We look forward to partnering with you on our next project."