The Network Difference: Explaining our Partner Network
At ARL, we pride ourselves on having a diverse set of equipment and a creative, capable staff ready to tackle nearly any job, no matter how unique or rudimentary. The world of reliability testing is vast; knowing this, we've spent over a decade cultivating a comprehensive network of partner labs that augment our already diverse set of offerings. Through this lab network, we're confident we can tackle any job of any scale and complexity.
The clients that take advantage of this service do so for a number of reasons: ease of onboarding, a single point of contact, and a single purchase order to manage. Many times, engineers don't have time to get another vendor approved and certified, and allowing ARL to facilitate this drastically speeds up timelines. Finally, if a product is undergoing a wide variety of tests, having ARL act as the central hub for the reports generated from the various tests proves invaluable to companies moving fast.
A contract manufacturer needed a battery of tests performed on a number chipsets and afterwards needed failure analysis performed. ARL performed the necessary HALT/HASS and thermal cycling before sending the chipsets to a partner to perform a highly specific set of Failure Analysis tests. By the end, the client had a centralized report of the test results in a timely and cost-effective manner.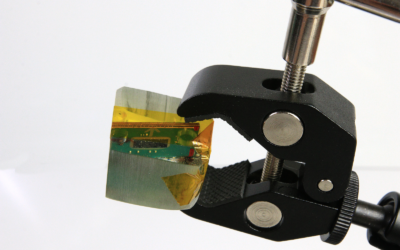 Another client in the aerospace industry had a long history with us as an approved vendor, but a new job had a unit under test (UUT) too large for a traditional lab. ARL was able to act as a turnkey facilitator for this specific test and get the job done. 
If you'd like to put our creative services and extended family to the test, contact us today!